Skip to Content
Check Engine Light On? We'll Check it for Free!
Call for a Free Appointment! No Obligation.
$250 Off Any Transmission Rebuild Service!
Expert Auto Repair in San Antonio, TX
Having your car break down on you is a nightmare everybody dreads. AAMCO of San Antonio North is the premier location to provide you with quality auto repair in San Antonio, TX. We proudly bring you speedy service to get you back on the road as fast as possible. We staff a team of technicians dedicated to our mission of bringing reliable work for affordable prices. Our garages are stocked with diagnostic equipment capable of completing a thorough evaluation of all makes and models of vehicles. While we work, we keep you up-to-date on your automobile's process, so you can always expect when you'll be driving again. If you are experiencing issues or just need routine maintenance, bring your car in today.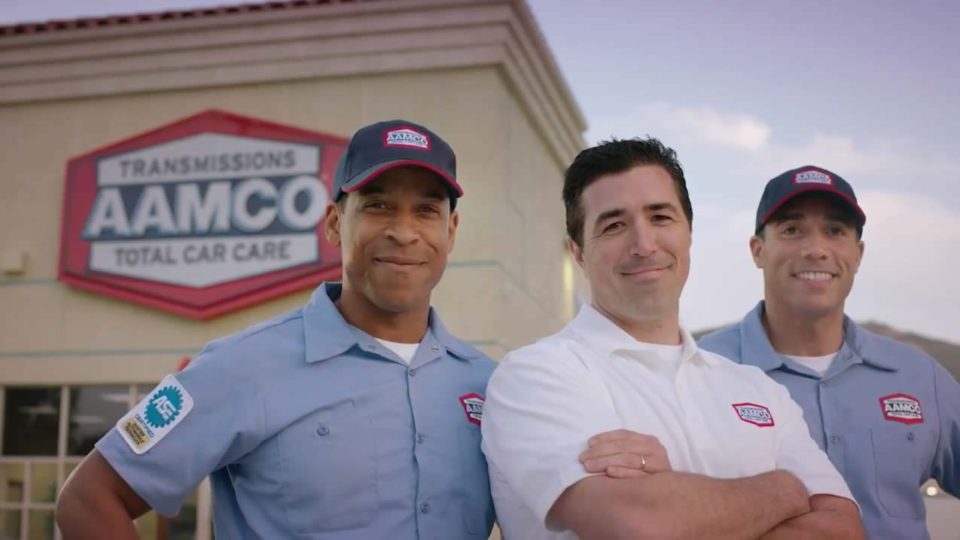 Expert Transmission Repair for San Antonio, TX Drivers
Whether you drive a manual or automatic transmission car, you can count on AAMCO of San Antonio North for all your transmission repair needs. Even though we are a full-service repair center, we specialize in transmission repair and replacement for all makes and models. Transmission repair can be one of the most expensive fixes of your car, but with preventative maintenance from our team, you're less likely to need a replacement. If you are noticing gears slipping, strange noises coming from under the hood, strange smells, grinding sounds, or leaking fluid, you may have an issue with your transmission. Transmission issues should be dealt with immediately, so further damage doesn't happen. Bring your vehicle in today!
Payment Plans with No Credit Check
Why Should You Bring Your Car to AAMCO of San Antonio North?
We're passionate about our work, dedicating time and effort to providing you with the care your car deserves. Because we care, here are some reasons why you can feel comfortable taking your vehicle to AAMCO of San Antonio North for all your auto repair needs:
All auto repairs are backed by a comprehensive warranty
High knowledge of factory-recommended maintenance and general auto repairs
We're a small-town-feel company that is supported by a national chain
We provide complete state-of-the-art computer and electronic diagnostics to correctly analyze what needs to be fixed in your vehicle
Free towing with any significant transmission or auto repair
Testimonials
Everyone here was so helpful in helping to fix my 1998 f150 4x4. I received a fair price for all work performed which was performed in a fair amount of time too. I will definitely be coming back for any service to any of my vehicles. I will also be recommending them to all my family and friends.
They did a great job for me on my truck. Rebuilt the transmission and fixed a broken lug nut on one of my wheels that I didn't even know was missing. Fast, courteous and professional.
Great group of guys, fair and honest. Hands down the best AAMCO in town!!!
AAMCO has again done an OUTSTANDING job on my 2003 Suburban!! From beginning to end, they explained everything with detail! THANK YOU to Carl, Rose, and all the mechanics for a job well done!!!! AAMCO is the place to go!!
They took great care of my friend who came to visit from out of town and made her feel super comfortable knowing they could fix her car quickly. Thanks!
Great job and great service! I will definitely recommend to family and friends!
I am very happy with the quality of service provided at this AAMCO. They have always taken good care of me and my car.
Schedule Your Appointment Today!
Book Your Car Repair Service
Phone
Address
2339 NW Loop 410
San Antonio, TX 78230
Hours of Operation
Monday: 8:00 AM – 5:30 PM
Tuesday: 8:00 AM – 5:30 PM
Wednesday: 8:00 AM – 5:30 PM
Thursday: 8:00 AM – 5:30 PM
Friday: 8:00 AM – 5:30 PM
Saturday: 8:00 AM – 1:00 PM
AAMCO Transmissions & Total Car Care, Northwest Loop 410, San Antonio, TX, USA