Skip to Content
Check Engine Light On? We'll Check it for Free!
Call for a Free Appointment! No Obligation.
$250 Off Any Transmission Rebuild Service!
Visit Our San Antonio, TX Shop For Full-Service Auto Repairs
Car Trouble? Trust AAMCO of San Antonio North To Fix It
Automotive repairs are a fact of life. Even the most highly-rated sedan or raved-about SUV requires some care from time to time. The challenge is sifting through all the options available to motorists and selecting a team to fix it. AAMCO of San Antonio North provides full-service auto repairs to San Antonio, TX customers. Engines and transmissions are no problem for us, and neither are belts, hoses, and battery replacements. We handle large-scale repairs and routine maintenance with equal skill. We handle everything that comes our way. Most importantly, we offer honest and speedy service.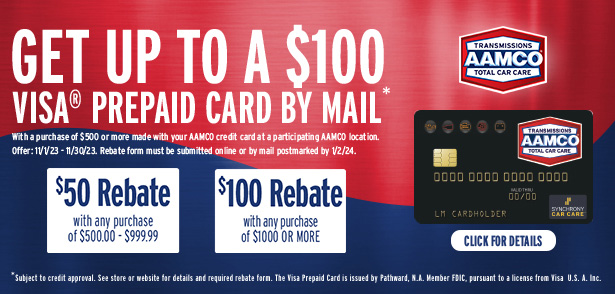 Small-Town Auto Repair Services with National Resources
AAMCO of San Antonio North is a small-town company supported by a national chain's resources. Customer service is priority number one. We train our technicians extensively and continuously to keep up with auto maintenance trends. But our company also provides friendly service to everyone. Automobiles are complicated machines. We are proud of our ability to explain problems carefully. We back our repairs with a comprehensive warranty and offer generous financing plans to help defray costs.
Learn More About Our Services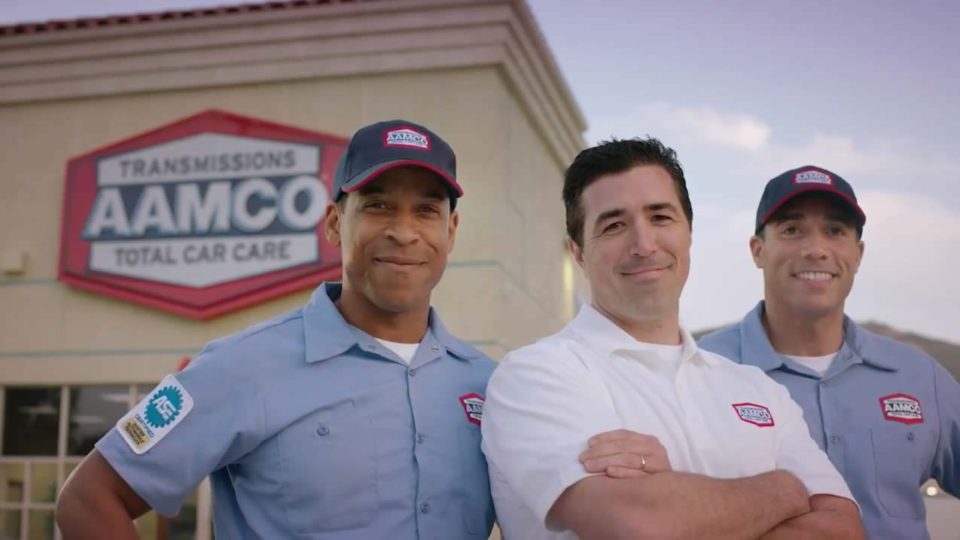 We Combine Expertise with Technological Savvy
The keys to our sterling reputation are our technicians and their willingness to embrace diagnostic tools to troubleshoot during repairs. Computers power every modern car. The modern technician must adjust their processes. At AAMCO of San Antonio North, we harness computerized technology to save our customers money and solve problems. For instance, rather than disassembling components and tinkering with your engine or transmission to diagnose the problem, we let our diagnostic systems find trouble codes. Then, we cross-reference them against past repairs to similar vehicles.
Payment Plans with No Credit Check
Transmission Repairs San Antonio, TX Motorists Can Count On
AAMCO of San Antonio North wants you to understand transmission repairs aren't the end of the world. In our technicians' hands, repairing them is cheaper, faster, and more efficient than anywhere else. Transmission repair is where we built our reputation. Every day, we enhance our legacy for honest and affordable service by utilizing money-saving diagnostics to troubleshoot and repair transmissions. We want our customers to understand there are ways to pay for repairs only instead of a full-scale replacement:
If It Slips, Bring It In: Transmission slipping refers to when the car seems to shift gears even when the driver maintains a steady speed. The moment this happens, visit our shop.
Don't Ignore Loud Noises: Strange noises should not blast from under your vehicle's hood. Addressing this issue can differentiate between transmission repairs and replacement.
Never Settle for Rough Shifting: Vehicles should change from gear to gear seamlessly. When transmissions begin to falter, they often start shifting roughly or lag. Neither symptom is one to ignore.
Testimonials
Everyone here was so helpful in helping to fix my 1998 f150 4x4. I received a fair price for all work performed which was performed in a fair amount of time too. I will definitely be coming back for any service to any of my vehicles. I will also be recommending them to all my family and friends.
They did a great job for me on my truck. Rebuilt the transmission and fixed a broken lug nut on one of my wheels that I didn't even know was missing. Fast, courteous and professional.
Great group of guys, fair and honest. Hands down the best AAMCO in town!!!
AAMCO has again done an OUTSTANDING job on my 2003 Suburban!! From beginning to end, they explained everything with detail! THANK YOU to Carl, Rose, and all the mechanics for a job well done!!!! AAMCO is the place to go!!
They took great care of my friend who came to visit from out of town and made her feel super comfortable knowing they could fix her car quickly. Thanks!
Great job and great service! I will definitely recommend to family and friends!
I am very happy with the quality of service provided at this AAMCO. They have always taken good care of me and my car.
Schedule Your Appointment Today!
Comprehensive Auto Repairs Crossing Broad Categories
Numerous things can go wrong with a vehicle. Exhaust systems fail all the time, but is it the exhaust manifold or the catalytic converter? We figure it out and implement a fix. The same goes for belts and hoses, two critical parts that crack and degrade over time. Our technicians understand how to troubleshoot problems in the engine, no matter the car's make, model, or country of origin. Is that check engine light on frequently? There might not be a problem with the engine. Sometimes, the electronics fail. Auto repairs encompass a vast array of categories and tasks. Perhaps the most important is the preventative service: engine tune-ups. We'll systematically check every aspect of your engine and replace any worn or broken parts.
Auto Repairs Are Important: We Help Customers Afford Them
AAMCO of San Antonio North honors its commitment to customer service in more than one way. While it is always important to provide friendly service and take care of a vehicle, being accommodating is crucial. Auto repairs can become expensive, especially if we repair the transmission or engine. Fortunately, we offer financing packages designed to spread the payment over months. But we also offer coupons to help our customers afford our services.  If you have any questions about our shop, feel free to contact us today.
Book Your Car Repair Service
Phone
Address
2339 NW Loop 410
San Antonio, TX 78230
Hours of Operation
Monday: 8:00 AM – 5:30 PM
Tuesday: 8:00 AM – 5:30 PM
Wednesday: 8:00 AM – 5:30 PM
Thursday: 8:00 AM – 5:30 PM
Friday: 8:00 AM – 5:30 PM
Saturday: Closed
Sunday: Closed
AAMCO Transmissions & Total Car Care, Northwest Loop 410, San Antonio, TX, USA