Skip to Content
Fleet Services in San Antonio, TX
Get the Fleet Services You Need
Professional Fleet Maintenance and Repair
If you own or manage a company that relies on multiple vehicles (such as transit companies, contracting companies with service trucks, delivery companies, etc.) you need to know that your vehicles can be depended on at all times. The livelihood of your business depends on it. That's why we offer comprehensive fleet repair and maintenance services here at AAMCO of San Antonio North.
Our fleet service is a preventative maintenance service that detects and repairs problems with your vehicles. Our fleet service can also catch issues before they become larger problems. We offer our fleet services to all of your vehicles, so you can save time and money bringing your vehicles to just one shop. This is an essential service if your company utilizes more than one vehicle. We use the latest diagnostic computers and employ the most experienced, skilled, certified mechanics in the city. Give us a call to find out more about our fleet services.
The Benefits of AAMCO Fleet Services
Some businesses wait until the check engine lights come on before they bring their vehicles into a repair shop, but this is usually not the best way to operate. Many businesses simply can't afford to be without the use of their vehicles while they are in the shop getting repaired, but that's why preventative maintenance is so crucial for your entire fleet. Using our fleet services will make sure that you are able to render your services and meet the needs of your clients and customers. Here are just a few benefits of our fleet maintenance and vehicle repair services: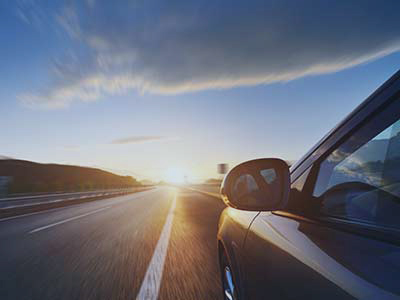 Saves Money – Letting professionals maintain your vehicles on a regular basis will be cheaper than dealing with eventual repairs.
Lower Operational Costs – You simply can't afford to lose out on fuel economy. We place an emphasis on maintaining your vehicles so they operate at maximum fuel economy.
Comprehensive Repairs – While some repairs are inevitable, you can rest easy knowing that our experienced mechanics can handle the work. Whether your vehicles need transfer case repair, transmission repair, clutch repair, differential repair, axle repair, or something else, we will get your vehicles back on the road in no time.
Fleet Diagnostics
We can help keep your vehicles on the road with our advanced diagnostic services that can detect possible issues before they become big problems. We offer diagnostic services for your entire fleet. Whether you use trucks, vans, sedans, SUVs, or all of the above, we can quickly detect issues and prevent major auto problems. Because we are part of a national brand, AAMCO of San Antonio North has access to equipment and resources that help us service your fleet and keep it running.
Safeguard Your Business
Using our fleet services ensures that your business is able to thrive. We understand how much you depend on your vehicles, and that's why we provide world-class fleet diagnostic and repair services. Let us help you better serve your customers by using our professional fleet services. Call or come into our shop today!
Get Your Free Inspection Today