Skip to Content
Engine Tune-Up Services in San Antonio, TX
Engine Tune-Up Services in San Antonio, TX
Make Sure Your Engine is Well-Maintained
Making sure your vehicle is always running smoothly preserves its life and saves you on costly emergency repairs and headaches. Aside from scheduled oil changes and tire rotations, you should always invest in engine maintenance plans and tune-ups. This keeps your vehicle running longer without issues and extends its lifespan. We always recommend scheduled routine maintenance above repairs and replacements. Depending on your vehicle's make, model, year, and condition, your appointment and needs may vary. In some instances, we only need to top off fluids and make sure everything is running smoothly. Other times, we may need to repair parts or recommend replacements. We won't know until you bring your vehicle to our San Antonio, TX repair shop. Contact us today to schedule your engine tune-up service at AAMCO of San Antonio North.
Expert Service for Your Engine
Every car is different, requiring a unique approach for every customer. Regardless of your engine type, make, size, or condition, our technicians are here to help you. We follow a strict and trusted method to accurately diagnose and service your vehicle. During your engine tune-up, you can expect:
Full diagnosis and assessment of your engine, its performance, and any outstanding immediate issues
Road test to validate found issues
Visual and in-depth inspection of each major system
Computer diagnosis of your engine's internal systems
Review of all diagnosis findings for second opinions
Performing the needed repairs and/or replacements
Tests after repairs to guarantee excellent service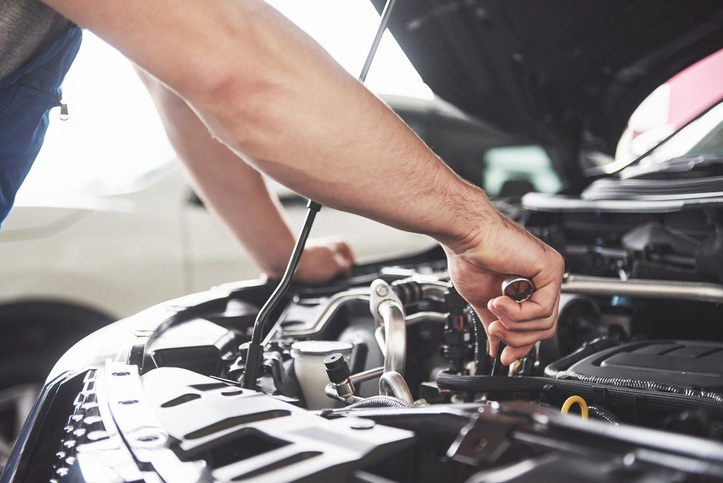 Trust the Experts at AAMCO
Whatever your engine needs, the team at AAMCO San Antonio North is here for you. We pay careful attention when diagnosing your engine's problems and status the first time, eliminating any need for superfluous or extra repairs or replacements. We combine our years of experience with state-of-the-art technology to bring you the very best in engine maintenance. Plus, we guarantee our work. By pairing the resources of a national brand with local expertise, there's no problem we can't solve. Always make sure your vehicle is running at the optimal condition with routine, yearly engine tune-ups.
Get Your Free Inspection Today