Skip to Content
Auto Suspension Repair in San Antonio, TX
Auto Suspension Repair Done Right
The Auto Suspension Repair Shop You Can Trust
When people bring their vehicles into a shop for suspension work, it's often because they are hearing a sound that they have never heard before. Some shops may simply work to get rid of or mask the noise. More often than not, this subpar work leads to more costly repairs in the future. At AAMCO of San Antonio North, we are held to a high national standard. While we are independently-owned and operated, we are still a part of the national AAMCO family. Among other things, that means that all of our work is certified and must meet the quality standards of the AAMCO brand that has been trusted since 1963.
The suspension of your vehicle affects a lot more than the smoothness of the ride. It can affect your fuel economy as well, and when your suspension is off, your tires can get worn out a lot faster than normal. That's why it's important to have your car checked out by professionals if the check engine light has turned on or if you suspect something is amiss with your suspension. You can count on us for exemplary suspension auto repair service. Let us improve the reliability of your vehicle today!
What We Offer
AAMCO of San Antonio North offers full suspension service. Whether you need power steering service, an alignment, brake repair, shock replacement or any other kind of suspension work, you can bring your car to us. Here is what we can do for you: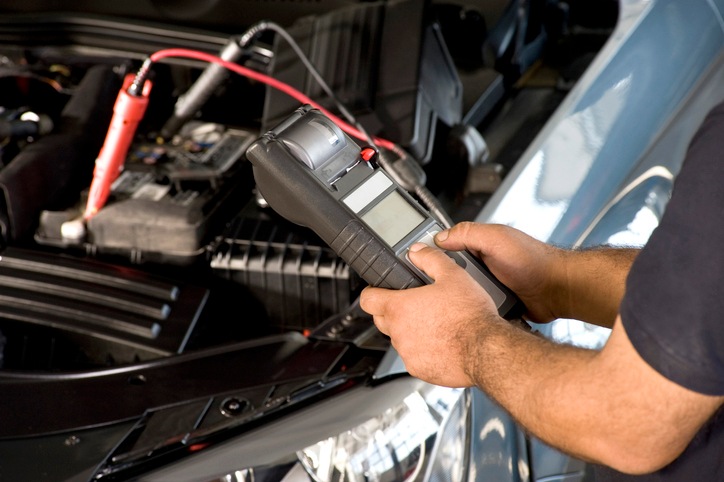 Prevent Tire Wear – Uneven alignment can cause undue stress to certain sections of your tires, which causes premature wear. Our suspension repair services will help you negate the need to buy new tires prematurely.
Prevent Unbalanced Brake Wear – An unbalanced alignment affects your brakes, too. Your brake pads are meant to take equal wear every time you step on the brake pedal. But when your suspension is off, it is likely that one pad will take more friction than others.
Prevent Uneven Alignment – Is your car pulling to the left or right? If so, your alignment needs to be checked. Uneven alignment can be dangerous and shouldn't be ignored.
Improve Handling and Braking – Our suspension services can significantly improve the handling and braking response of your vehicle. This improves dynamic performance and makes your vehicle safer to drive.
Improve Comfort and Ease of Use – We can make your vehicle ride as smooth as the day you drove it off the lot. Our suspension services will make for a smoother ride and make your vehicle easier (and more enjoyable) to drive.
Unbeatable Workmanship in North San Antonio
Another perk of being affiliated with one of the largest auto repair chains in the country is that we have access to the tools, equipment and diagnostic computers that our competitors don't. That means we can offer a level of workmanship that is simply unmatched in the area.
Get Your Free Inspection Today