Skip to Content
AAMCO of San Antonio North: Proudly Servicing San Antonio, TX
AAMCO of San Antonio North is a full-service auto repair and preventive maintenance center in San Antonio, TX. While we're independently-owned and -operated to bring you exceptional local customer service, we're also proud to be part of a more significant national presence, granting us the resources and overhead to succeed. Since 1963, AAMCO car care centers have serviced over 20 million transmissions. Featuring some of the best-trained auto technicians in the industry, we have over 20 years of experience working on new cars and more than 50 decades of experience in the automotive industry as a whole to bring you some of the best customer service available. By only hiring knowledgeable and certified mechanics, we trust each and every repair done in our facility.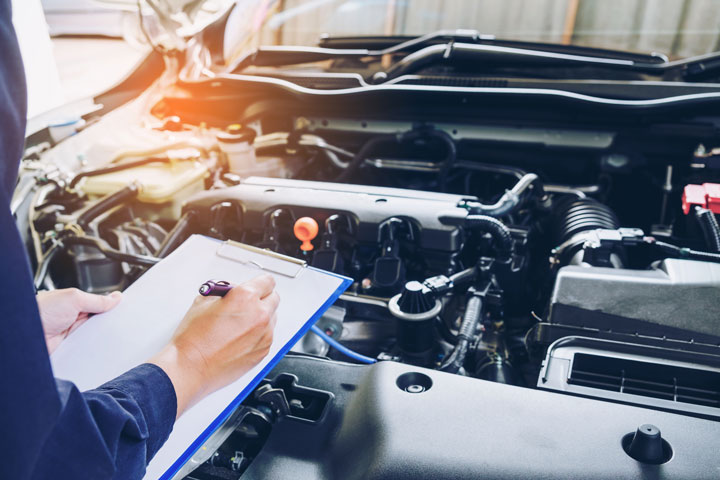 Expert Technicians and Work Backed by Warranties
At AAMCO of San Antonio North, we guarantee our work. With years of experience combined with state-of-the-art diagnostics technology, we're confident in our services. Because we believe that you deserve the best value when you take care of your car, all of our auto repair services in North San Antonio come with a minimum of a one-year warranty. Capable of servicing all makes and models of foreign and domestic cars, trucks and SUVs, we also pride ourselves upon being the cost-effective alternative to car dealership servicing for all scheduled maintenance of your personal or company auto, pickup or truck.
Transmission Service and Repairs from Licensed Professionals
As recognized automatic and manual transmission experts, AAMCO of San Antonio North provides complete transmission service and maintenance services as well as transmission flush and filter services. Because we care about our customers, we offer free inspections of your vehicles. Just because you're not sure what's wrong doesn't mean you should have to shell out your hard-earned money. You can always expect speedy service and helpful advice when you bring your car in for our licensed professional technicians to work on.
The longer you wait to repair your car, the more severe the damage can be. It's important to take care of repairs, especially transmissions, as soon as they arise. Call us today to schedule an appointment for service and don't forget to ask about our available specials and financing options designed to make your auto repairs even more affordable here. For great deals on our services, visit our coupons page for deals on oil changes and tire rotations.
Get Your Free Inspection Today