Skip to Content
Auto Maintenance Services in San Antonio, TX
Oil Changes, Vehicle Inspections, & More
Your vehicle should be maintained to ensure that all of its components are working correctly. AAMCO of San Antonio North offers professional auto maintenance services in San Antonio, TX. Our auto mechanics can inspect and test your car's systems, including the engine, brakes, tires, and more. Your vehicle's parts and fluids should be inspected and replaced when necessary to ensure you are safe on the road and help you save money by catching potential issues before they become more significant and costly problems. Every make and model has a unique service schedule recommended by the manufacturer. We know how busy most drivers are and how easy it can be to put off car repairs, but take care of your vehicle, and it will take care of you. Learn more about the auto maintenance services we provide and schedule your appointment today.
Auto Maintenance Services We Offer
If you've been searching for an auto mechanic near me that delivers excellent maintenance services, you've come to the right place. AAMCO of San Antonio North offers comprehensive vehicle repair and maintenance services, including auto transmissions and many other auto repair and services. Learn more about some of the maintenance services we offer: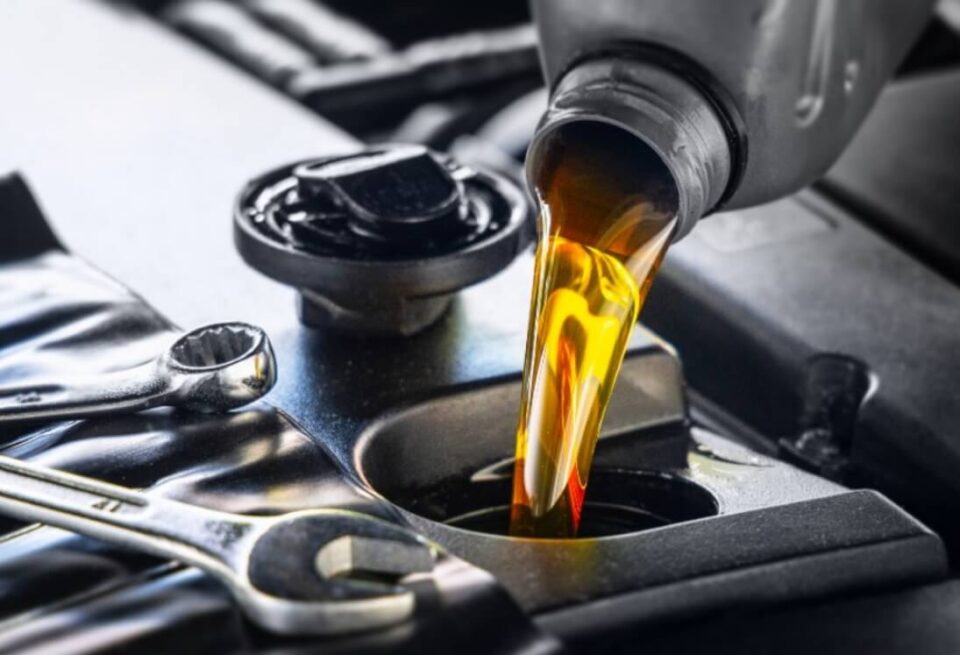 Oil Changes – One of the most common and essential maintenance services for your vehicle is an oil change. Traditional recommendations say to have your oil changed every 3,000 miles. Without regular oil changes, your oil may turn into sludge which can result in engine damage.
Brake Service – Your brakes are one of the most significant safety features of your car, and most vehicles should have their brake pads and rotors replaced every 25,000 to 30,00 miles. If you hear noises when braking or your vehicle vibrates, grabs, or pulls, you likely need brake service.
Tires – Your tires are an essential part of your vehicle, allowing you to accelerate, turn, and brake safely. If your tires become worn out, they may blow out and make it challenging to drive in bad weather. Your tires should be rotated each time you get your oil changed. Your alignment should be checked annually to make sure your steering is straight. Our mechanics can also ensure your tire pressure is correct.
Wiper Blades – The Texas rain can be refreshing but can make it challenging to drive if your windshield wipers are not in good condition. Wiper blades only last for so long and need to be replaced on occasion. We recommend having your wiper blades replaced once a year or twice if you use them frequently.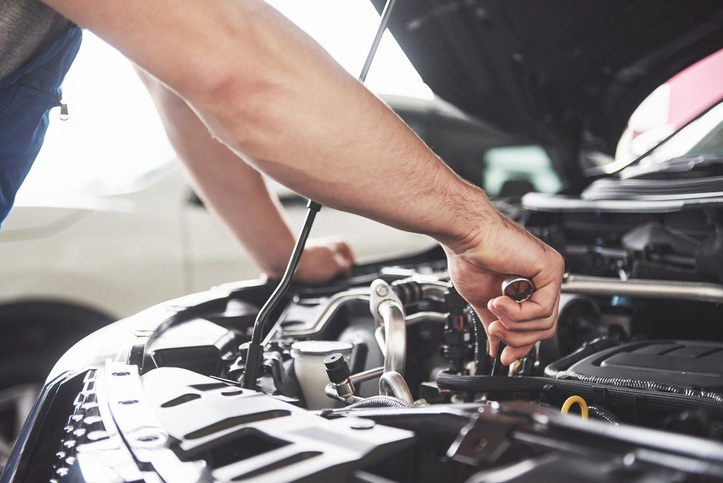 Batteries – When you visit us for maintenance services, we will check your battery If your battery dies or is running low, allow us to replace it, so your car continues to run without stalling or not starting up.
Air Filters – Your car's air filter removes debris from air pumped into your engine. That air filter will fill up with debris as you rack up the miles and will need to be replaced about every 15,000 to 20,000 miles.
Belts & Hoses – There are several belts and hoses that are critical to your vehicle's performance. Our mechanics can inspect them and replace them when necessary. Hoses can leak, leading to severe consequences. Having them inspected regularly is the best way to play it safe.
Spark Plugs – Replacing old spark plugs will allow your car to perform better. Spark plugs should be replaced every 60,000 to 75,000 miles. Our mechanics can inspect your spark plugs and change them when needed, so your engine runs smoothly and the lifespan of your car is extended.
Schedule Auto Maintenance Services Today
Don't neglect auto maintenance any longer. We will find out why your check engine light is on for free and will provide you with a no-obligation appointment. We also do transmissions and auto repair services, including clutch services, cooling and heating, engine tune-ups, exhaust systems, and more. Contact us today to schedule an appointment.
Get Your Free Inspection Today