Skip to Content
Diesel Auto Services in San Antonio, TX
Diesel Auto Services From Diesel Specialists
Advanced Diesel Services
At AAMCO of San Antonio North, we have a full team of diesel engine experts, and we utilize the latest computer diagnostic technology to assist us in accurately assessing the issue and formulating an effective and efficient plan of action. For diesel repair services in San Antonio, TX (North), we are the best. Our team is made up of factory-certified mechanics and technicians with years of experience servicing diesel engines. When you bring your vehicle to us, you also get the benefit of entrusting your vehicle to a nationally recognized and trusted auto repair shop. We have the expertise to repair diesel engines, which require a different kind of service compared to their gasoline counterparts. Bring your diesel vehicle to the team of mechanics who have unrivaled diesel experience in San Antonio. Bring your vehicle to us!
The Benefits of Our Diesel Engine Repair Services
We know that you chose a diesel vehicle for a reason. Whether that reason was the power or the efficiency of diesel engines, we want to help your vehicle perform at its best. Here are just a few good reasons to come to us for diesel engine services: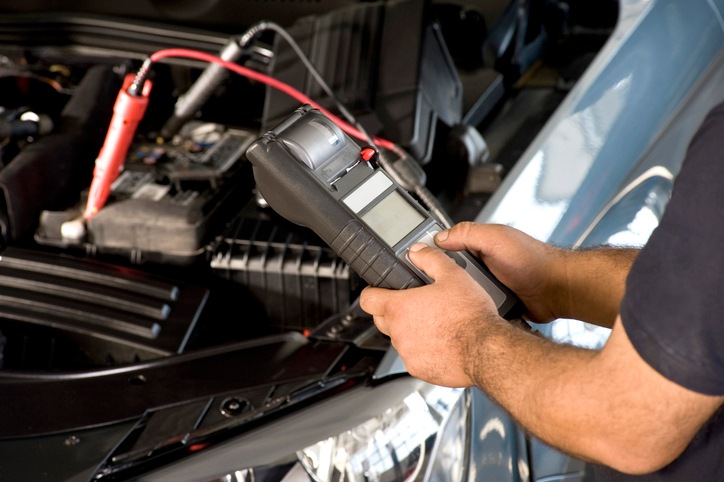 Improved Fuel Economy – Do you find that you are stopping at the gas pump more often than usual? It could be an engine problem. Our diesel repair services can restore the fuel economy of your diesel vehicle.
Quick Service – We know that you can't be without the use of your vehicle for too long – especially if you use it for work. That's why we use advanced diagnostics and tools to get your repair done in a timely manner.
Improved Reliability – Does your diesel vehicle not start up as quick as it used to? The problem could be the compression system. No matter the cause, we can improve the reliability of your vehicle, which includes fast startup.
Advanced Diagnostics – At AAMCO of San Antonio North, we make sure to stay on the cutting edge of diagnostic technology. When you come to us, you get the benefit of pinpoint accurate diagnostics, which means you won't waste any time on needless repairs.
Free Inspections – We know that there is a lot that can happen to a diesel engine, and sometimes the problem isn't apparent. Why should you have to pay extra for that? At AAMCO of San Antonio North, you don't have to, because we provide free inspections.
The AAMCO Difference
AAMCO is a nationally-trusted name, and although AAMCO of San Antonio North is independently-owned and operated, we are held to the high AAMCO national standard. Among other things, that means we offer warranties on our work. When you come to us, you know the job will be done to professional standards. That is what sets us apart from local shops.
Contact AAMCO of San Antonio North
When you are having issues with your diesel vehicle, call on the pros here at AAMCO of San Antonio North for prompt and attentive service.
Get Your Free Inspection Today