Skip to Content
Belt & Hose Replacement Services in San Antonio, TX
Expert Auto Repair Services
Belts and hoses may not be the most exciting components of your car, but they're some of the most important. Your engine's cooling system, air conditioning, alternator, heater core, radiator, and more all require belts and hoses to operate. The hoses are constantly exposed to chemicals, heat, vibrations, and stress as you run and drive your car. As such, they have some of the shortest lifespans among components in your car. It's imperative to conduct routine inspections of your belts and hoses to make sure everything is running efficiently. To do this, you need to have a location that knows what they're looking for. That's where AAMCO of San Antonio North comes in! We're experts in all types of car maintenance and repairs. Schedule your appointment today for your belts and hoses repairs and maintenance. We're a team of ASE-certified mechanics with years of experience and training to serve you. Our state-of-the-art tools and shop allow us to replace all types of belts and hoses in your vehicle so you can avoid breakdowns and costly replacements. We always recommend conducting routine maintenance to avoid expensive repairs.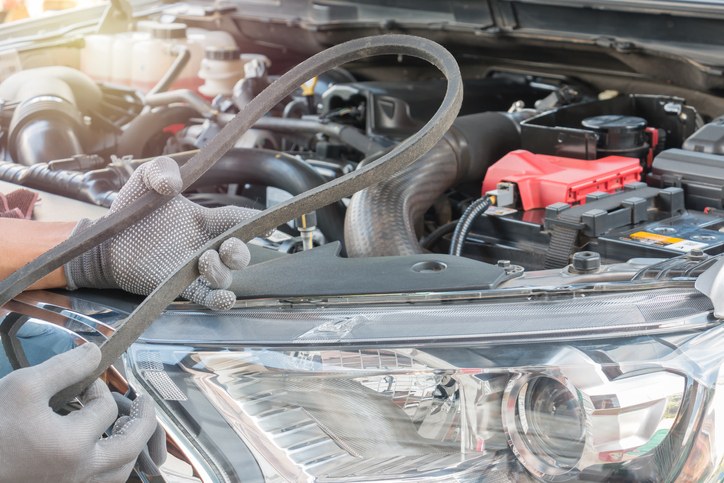 Timing Belt
Depending on what you drive, your vehicle uses a timing belt or a timing chain to match the rotation of your engine's camshaft and crankshaft. This is an essential component of operating your vehicle. Any issue here will disrupt your engine's ability to open and close its valves. This leads to a failure deep within the engine and can result in an extensive repair or even engine rebuild. The team at AAMCO of San Antonio North is here to help you avoid major engine repairs by checking and replacing your timing belt. We have years of experience and the right tools to make it a simple fix. We'll replace your timing belt or chain and synchronize your camshaft and crankshaft to guarantee a smooth, efficient drive.
Heater Hose
Your car's heater absorbs the excess heat generated by your hot engine. It then uses that to heat you and your passengers in the cabin. The hot liquid coolant exits your engine and gets carried to the heater core until finally passing to the cooling system all via small heater hoses. These hoses withstand constant high heat, temperature variations, vibrations from driving, and corrosive coolant. They eventually will wear out and fail, causing you to lose heat in your vehicle. Our team will inspect and replace your heater hoses to keep you comfortable all-year-round. Plus, broken or damaged hoses cause you to lose coolant, which is vital to keeping your engine from overheating.
Serpentine Belt
Your serpentine belt is responsible for pulling power from your engine to your power steering, water pump, air conditioner, alternator, cooling fan, and much more. These long belts distribute power effectively. As a result, they come under stress and may need to be replaced. It's important to inspect them regularly to avoid breakdowns. We're happy to conduct routine inspections on your serpentine belt to make sure your vehicle is always running smoothly and also to avoid costly repairs and replacements. Contact us today to schedule your appointment for belt and hose services in San Antonio, TX.
Get Your Free Inspection Today